Transform Your Room with Our Luxury Vinyl Planks in Longmont, CO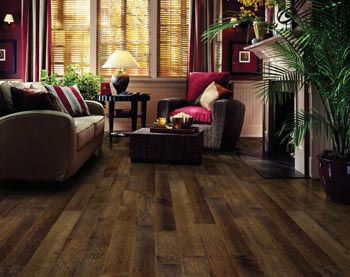 Achieve the interior design you've always wanted with help from Carpet Wise. When you need a surface that fits your specific style, we recommend browsing our collection of LVP or luxury vinyl planks in Longmont, CO.
Vinyl is one of the most versatile flooring options around, both in regards to appearance and installation potential. In our wide range of vinyl planks, you can find product mimicking nearly any style of hardwood imaginable. Stop by our store today to browse our surfaces and find the one that matches your vision.
Not sure what kind of flooring would work best with your interior design? Our team is here to help; we'll answer any questions you may have and even recommend specific products. Talk to us about your stylistic preferences, performance expectation, and price range, and we will pair you with the right luxury vinyl plank floor.
A Hardwood Look at a Lower Cost
Many people want hardwood for their home, but it's not right for every renovation project. Wood flooring is renowned for its beauty, strength, and naturally sourced materials, but the nature of this material makes it ill-suited to rooms that get wet since wood is very absorbent.
Fortunately, a great wood-alternative exists: LVP. It replicates the appearance and texture of real wood at a fraction of the usual price. Furthermore, it is highly water resistant and thus perfect for kitchens, bathrooms, and other wet areas around the home. Find out if an LVP floor is right for you by consulting with our staff today.
Advantages for All Homeowners
Choosing a vinyl floor comes with many advantages you'll love. First, luxury vinyl surfaces don't require much upkeep. For cleaning, you have the option of either sweeping or vacuuming — whatever works best for you. When sweeping or vacuuming isn't enough to remove dirt and debris, mopping usually does the trick. Aside from routine cleaning, no other maintenance is needed for vinyl.
Luxury vinyl plank floor installation is also a great choice for those who want to add more comfort to their home. Vinyl is softer underfoot than other hard surface materials; you'll notice a big difference if you stand to do chores for long periods. In addition, LVP offers a good degree of temperature insulation and soundproofing to make the room a better environment overall.

Contact us if you have any questions about our luxury vinyl flooring options. We proudly serve clients from throughout Longmont, Niwot, Frederick, Firestone, and Louisville, Colorado, as well as the neighboring communities.