Your Source for Luxury Vinyl Flooring in Longmont, CO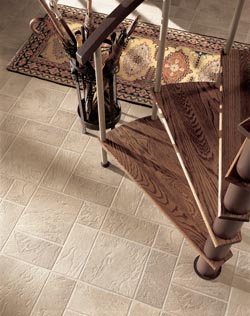 When you are looking for luxury vinyl flooring in Longmont, CO, then Carpet Wise is your one-stop-shop. We offer a variety of luxury vinyl surfaces, including vinyl tile and planks. By providing so many types of flooring our store is sure to have the solution you need for your next floor renovation project. Visit our showroom to explore our collection and let our team help you find the flooring that will work perfectly in your home or business.


A Resilient Solution
Of all the flooring options available, luxury vinyl is definitely one of the most versatile and resilient. Made to mimic the appearance and feel of wood or stone, luxury vinyl tile or planks are perfect for any room in your home.
Vinyl floors provide unmatched water resistance, which lets you add the beautiful aesthetic of natural materials to your bathroom or kitchen without worrying about damaging your floors. This moisture resistance also helps keep your property free from mold or mildew. The durability of vinyl also makes it a pet-friendly flooring option for those with cats, dogs, or other household pets.
Additionally, messes or spills are a breeze to clean when you have luxury vinyl floors. Typically any mess is cleaned up with a simple cloth or mop, with little to no risk of stains or permanent marks. This is another reason why this resilient flooring is so perfect for your home.


Limitless Design Potential
Whether you are looking for the warm and natural glow of wood or the rugged and rustic appearance of stone, a luxury vinyl surface is a perfect solution. Luxury vinyl planks and tiles are available in a variety of shapes, sizes, and designs, allowing them to fit perfectly into your property's décor.
When you need help choosing the right flooring solution for your home, our team is here to help. From the timeless look of wood that luxury vinyl plank flooring provides to the modern aesthetic of vinyl tile to something in between, our team will help you find what works with your current décor.


Complete Flooring Installations
After selecting the flooring solution from our showroom, you will need it installed in your home or business. That's why at Carpet Wise, we offer complete installation services to take care of everything your new surface needs.
Our team is experienced working with the various materials and surfaces we offer and will ensure that your luxury vinyl tile installation is taken care of correctly. This way you have peace of mind that your new flooring looks as excellent in your rooms as it did in our store.



Contact us when you are looking for a luxury vinyl surface for your next renovation project. We proudly serve Longmont, Niwot, Frederick, Firestone, and Louisville, Colorado, as well as the surrounding areas.