Hardwood Flooring in Longmont, CO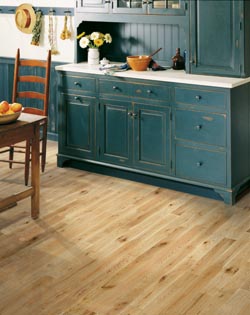 Give your home a new sense of warmth with hardwood flooring in Longmont. From dark and luxurious stains to trendy, handscraped flooring, discover hardwood floors to suit your style. Our flooring specialists have in-depth knowledge of our entire stock of flooring options, so they can guide you to the perfect choice to improve your home. We take pride in offering comprehensive flooring services to ensure your total satisfaction. From selection to installation, rely on our team to guide you every step of the way.
Budget-Friendly Hardwood Flooring
With our extensive buying power, we have a wide variety of wood floors available at affordable prices, including bamboo, cork, and solid hardwood flooring. No matter what the budget is for your home remodeling project, you can take advantage of our stock and enjoy stunning new floors. Stop by our showroom today to view our selection.
A Sound Investment
In addition to beautifying your home, reliable hardwood flooring increases its value. This traditional and durable flooring choice is highly sought after on the market but can be rare to find. Potential buyers will swoon at the sight of it.
Solid vs. Engineered Hardwood Flooring
Make a lasting impression with stunning solid and engineered hardwood flooring. No matter what style you choose, it is sure to boost your home's appearance and value. Both solid wood planks and compressed engineered options exhibit the lovely grains that give hardwood floors their unique appearance.
Solid Wood - They can be refinished and recoated multiple times over the course of their lifespan and if they're given the proper care, they could last for decades, even well into a century. As your style changes, so can your solid wood floors. If you were sure you wanted red oak when you had your original floors installed, but now you've decided you want white oak instead, it's no problem. Solid hardwood offers that flexibility that is uncommon in other flooring options. Whether your style is rustic, contemporary, modern, craftsman, traditional, or Victorian, you can have it all with solid hardwood floors.
Engineered Wood – This economical flooring choice provides strength and stability while also exhibiting the characteristics of natural wood. To stop the planks from expanding and shrinking, they're typically made up of three or more thin sheets of wood. These sheets are then bonded together to make one single plank. Areas with high humidity benefit from the moisture resistance of engineered hardwood flooring. The basement, kitchen, and bathroom are all ideal places. Engineered wood helps support the green movement by offering eco-friendly options for your home, which also help conserve our forests.
Environmentally Friendly Flooring
Give your home an eco-friendly touch with hardwood floors. We sell and install a variety of environmentally friendly floors. These come in just as many beautiful styles, colors, sizes, and textures as typical hardwood floors. The green hardwood flooring options available are also tax deductible.
Professional Hardwood Flooring Installation
Rely on our professionals for hardwood flooring installation so you get the most longevity out of your new surface. We perform each installation with care and precision. All our installation experts have the knowledge, skill, and experience to ensure your floors are installed properly.
Confidence Plus Warranty
Walk with confidence on your new hardwood floors. If you're not happy with your 4 or 5-Star rated floors, then we'll replace the floors for you at no extra cost. These warranties are just a few ways to show how much we appreciate you and value your satisfaction.
Price Protection Guarantee
If you find a product of the same style and brand at a lower price from our competitors, we'll refund you the difference.
Lifetime Installation Guarantee
If you ever experience any installation-related issues, we'll come and fix the problem for you at our expense.

Contact us to learn more about our hardwood flooring. We proudly serve the communities of Longmont, Niwot, Frederick, Firestone, and Louisville, CO.