---
Start online or in the showroom to create a beautiful kitchen or bath

| Get Started
---
Completely Remodeled Kitchens
A revitalized kitchen is perfect for hosting gatherings, entertaining guests, and unwinding over a homecooked meal. Our design specialists at Kiba Studios work with you to build a magnificent plan that fits your taste, budget, and practical needs. A new kitchen design has many moving parts, but we make it easy by combining online tools, quality materials, and in-person design. With a little help from our designers, the possibilities are endless when it comes to crafting a flooring, countertop, and cabinet combination. Bring your vision to life with design pairings like a classic solid-oak-wrapped kitchen and gorgeous, new granite countertops.

Brand-New Bathrooms
Your home will have a touch of luxury with a stylish and comfortable bathroom space. Using an unparalleled selection of patterns and finishes, we'll create an inventive look that's tailored to your vision. With access to Kiba Studios' design specialists and installers, access to a beautiful, new bathroom is just a phone call away. As your first choice for bathroom remodeling, we'll provide creative and attractive solutions for a bathroom in need of a makeover. Our designers are ready to craft a bath setting worthy of a spa experience, whether you want a clean, minimalist approach or a traditional style. Choose between elements such as a modern walk-in shower or a classic claw-foot tub paired with any of our stunning tile floor and backsplash selections.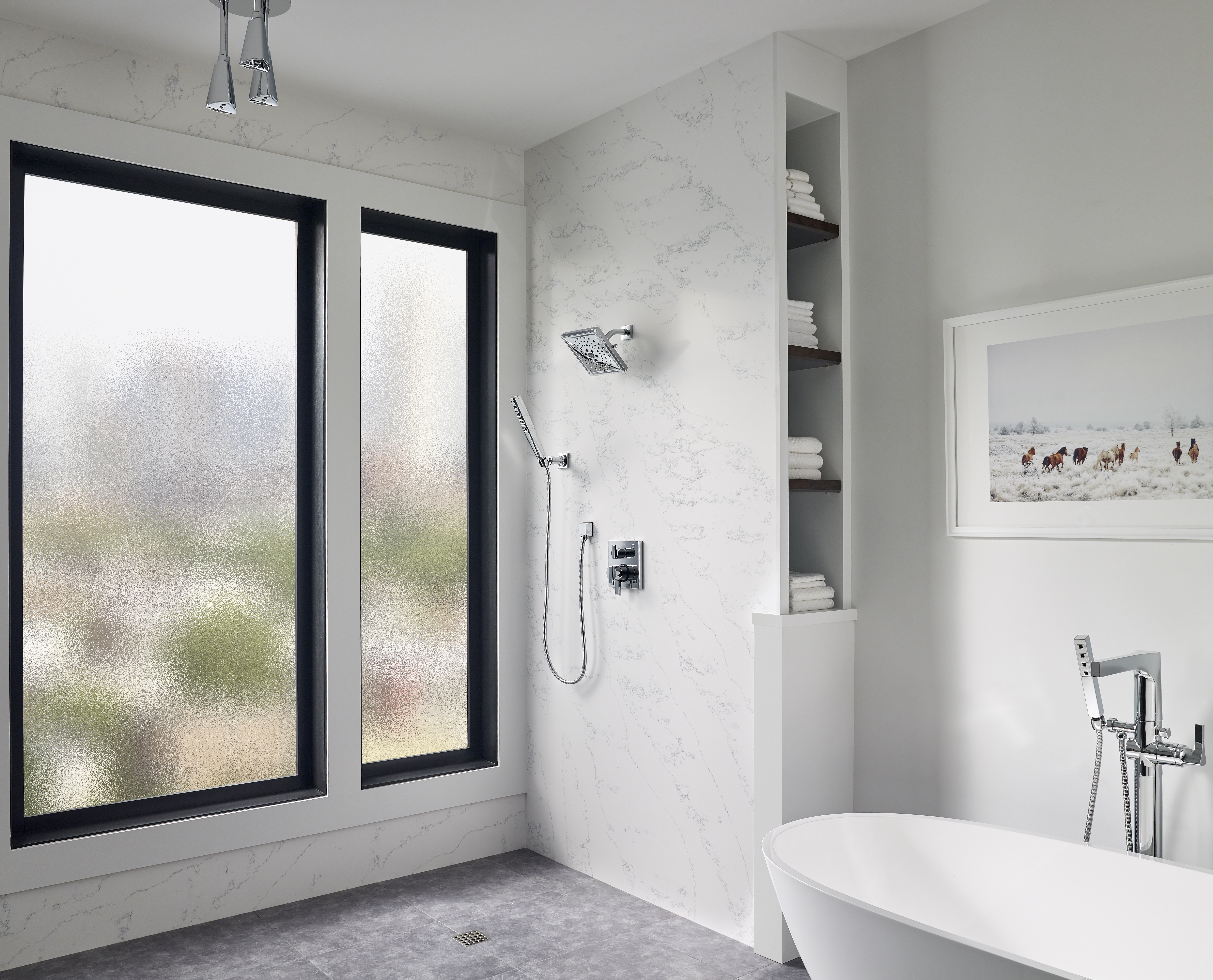 ---
Kiba Studios combines online convenience with in-person expertise
---
A Fresh Approach to Home Organization
In addition to kitchen and bath alternatives, our showroom also provides excellent home organizational solutions. Ensure that everything has a place in your residence, from summer clothing to winter wear, and everything in-between. Kiba Studios takes pride in providing exceptional organizational and storage products, along with custom-built closets and pantries for any home. Give an outdated master bedroom a tidy look with a newly installed closet organizer or attached storage fixture. Kiba Studios is also available for kitchen pantry designs and installations.

The 21st-Century Home Office
Every day, thousands of individuals work from home, and if you're one of them, you'll need a comfortable and productive workstation, free from distractions. Working with Kiba Studios makes it simple to set up a new home office, and we can supply cabinets, storage, and other necessary items. Whether you're on the computer all day, accepting calls from coworkers and customers, or meeting with clients in person, we can design a home office that meets your needs. Match a newly built-in desk space to an existing room or create a material and color scheme from scratch for a vibrant and motivating home office.

Kiba Studios
Carpet Wise Flooring America is your one-stop-shop for upgrading your bathroom, kitchen, home office, and beyond. Our designated kitchen and bath design facility, Kiba Studios, is available in our Longmont, CO showroom. Kiba Studios offers a friendly and devoted design team located onsite, who are ready to help you with every step of the way. Take the design process into your own hands and work with our team on what elements you love. Our brilliant Kiba Studios designers are here to listen to your design concept and develop a unified and attractive aesthetic that is both modern and timeless. Having renovated bathrooms and kitchens in eclectic, historic, and contemporary settings, we have an eye for fashions that will complement any existing home type and décor.
We carry industry-leading brands including Kemper, Medallion, Wolf, Wellborn Forrest, Jeffery Alexander, Kohler, Moen, and Cosentino as the region's destination for exquisite design. Baths, pantries, closets, hardware, countertops, plumbing fixtures, and much more are among our specialties.
Our team can assist with projects both small and large, whether you want to remodel one piece of your kitchen or bath or an entire room.
Call us today at 844-458-1136 or visit our showroom to discover unlimited kitchen or bath designs with a Kiba Studios designer.